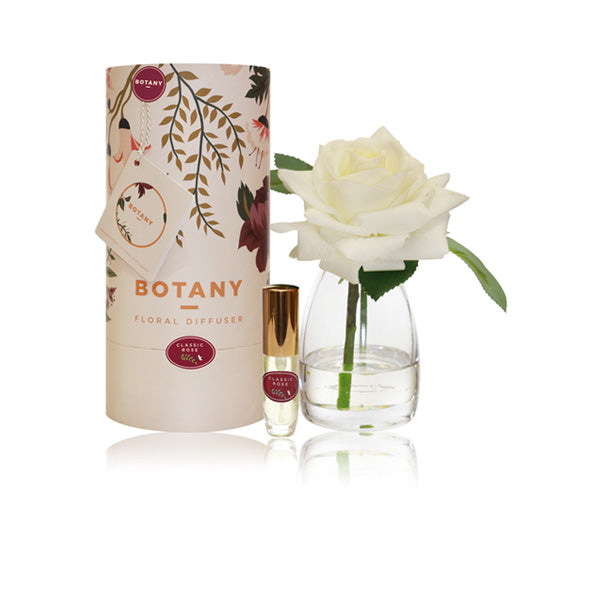 Cream Rose - Silk Flower Diffuser Gift Set
Cream Rose
The Botany Silk Rose Diffuser is a beautiful premium silk rose and accompanying classic rose scented 10ml fragrance spray.
Botany Fragrances are carefully selected and manufactured from high-quality Swiss perfumes and are intended to be sprayed directly onto the floral diffuser.
The Botany range of products is a premium, beautiful alternative to room sprays, stick diffusers, or oil-burning diffusers.
The Silk Diffuser is a perfect gifting item.
Cream Rose - Silk Flower Diffuser Gift Set